Overcoming Retroactive Jealousy is…
the most popular website on the internet concerning retroactive jealousy.
As featured in:

The Overcoming Retroactive Jealousy blog, guidebook, and online course is devoted to helping you let go of jealous thoughts surrounding your partner's past relationships and/or sexual history, and move forward in your life and relationship without the burden and strain of retroactive jealousy.
My mission is to offer you perspectives and techniques that will help you acknowledge the source of your jealous feelings in relationships, confront your insecurity, and eventually overcome retroactive jealousy.
Be sure to check out My Story to learn more about my experience with retroactive jealousy, and what inspired me to create my video course Get Over Your Partner's Past Fast, and write the guidebook Overcoming Retroactive Jealousy: A Guide to Getting Over Your Partner's Past and Finding Peace.

About the Author: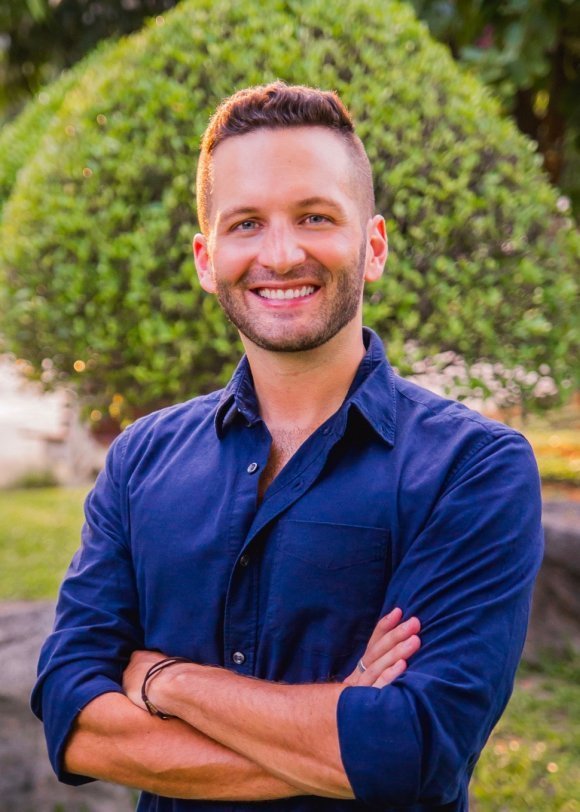 Zachary Stockill is an award-winning Canadian researcher, writer, and educator.

His work has been featured by BBC News, BBC Radio 4, The Huffington Post, The Sun, The Art of Charm, Knowledge for Men, and many other podcasts and publications.
In addition to founding RetroactiveJealousy.com, Zachary is the author of Overcoming Retroactive Jealousy and The Overcoming Jealousy Workbook, and also hosts the video course "Get Over Your Partner's Past Fast."
Since 2013, his work has reached over 1 million people in over 180 countries.
Zach's new podcast, Humans in Love, is a venue for relaxed conversations about culture, relationships, and personal development featuring unconventional perspectives. Humans in Love has reached the top-40 on Apple Podcast charts in the US and the UK.
Born and raised in Ontario, Canada, Zachary graduated with a Bachelor of Arts (Honours) in History from the University of Ottawa, a Master of Arts in Globalization Studies from McMaster University, and a Master of Arts in History from the University of British Columbia. He has worked with human rights organizations in India and Canada.
His hobbies include travel, meditation, making art, and writing about himself in the third person. He is a drummer, guitarist, and budding ukulelist (ukuleleist? ukuleleite?) who knows far more than any man should about the history of popular music. Zachary's favourite Beatles record is the "White Album," which should tell you almost anything else you might need or want to know.
Alright, enough with the third person…
Check out my personal website by clicking here. 
You can also follow me on Facebook, Twitter, and Instagram.

And if you'd like to send me an e-mail, please click here.
Support
Like what you read? Want to help keep the site going? The best way to show your support for my work is to…
Other ways to support my work:
Write a review of my book on Amazon. Reader reviews are absolutely crucial for an author's success.
When you want to go shopping on Amazon, click here first, and then search for whatever you want to buy. This will give me a tiny commission (we're talking 4-6 percent) of whatever you buy, at zero extra cost to you.
Throw some Bitcoin my way: 1Avjyuy15jJpC9UHdgtm1ZFCP1fMy6uidq
Or, some Litecoin: LV5EYN2kB929U8NMCfVNeuRtobHo3v2FCB
Share posts you like on Facebook, Twitter, Reddit, etc. Spread the word.
Link to any posts if you have a website or participate in any forums.
This website wouldn't exist without your support. So if you show your support in one of these ways, thank-you.
Legal Disclaimer
The contents of this website are for informational purposes only and do not constitute medical or psychiatric advice. The content is not intended to be a substitute for professional medical advice, diagnosis, or treatment.  Always seek the advice of a physician, psychiatrist, or another qualified mental health provider with any questions you may have regarding your condition. Never disregard professional medical advice or delay in seeking it because of something you have read on this website. Reliance on any information provided by this website is solely at your own risk.