If you Google "quotes about jealousy," you'll receive over 700,000 (!) relevant search results.
Quotes about jealousy abound, and for good reason. Jealousy impacts just about everyone from every corner of the globe.
Needless to say, I am merely one voice in a global conversation that has been going on for many millennia about jealousy, love, and possessiveness in romantic relationships.
As you might know by now, I read a lot about jealousy, love, and relationships.
When I was in graduate school, one of my professors told me that he keeps a Word document on his computer called "Aphorisms," which he adds to when he encounters a particularly insightful or otherwise memorable quote or passage in a book he's reading.
Around five years ago, I adopted my professor's habit, collecting quotes about jealousy, love, and relationships that I found helpful in the context of my relationships with women.
Usually around once a month, I'll flip through these quotes at random, pausing to consider the implications as I read along.
Today I'd like to share with you some of my favourite quotes about jealousy, possessiveness, love, and relationships
My hope is that you might find some of these quotes useful, or at least food for thought as you work through your own jealousy, whether you're dealing with retroactive jealousy/OCD or more "normal" jealousy.
I'll also add that this might not be an article you should try to digest in one sitting.
When I'm reading something and encounter a quote or passage that resonates with me, I'll often pause for a moment and think seriously about it. I ask myself:
What is this person really saying?

Why did this particular passage resonate with me?

Why did I respond so strongly to this quote/passage?
And, when appropriate:
What are the implications of this quote?

How could I try to incorporate the spirit behind this quote into my daily life?

If I managed to do that, how might it make me a happier person?
I hope you enjoy some of my favourite quotes about jealousy, love, and relationships.
Please note: this article contains some Amazon affiliate links to the books I'm quoting. This means that if you click the link and buy the book I'm quoting from, I'll receive a tiny commission (usually around 30 or 40 cents). This comes at zero extra cost to you.
From The Perks of Being a Wallflower
"Jealousy is a disease, love is a healthy condition. The immature mind often mistakes one for the other, or assumes that the greater the love, the greater the jealousy – in fact, they are almost incompatible; one emotion hardly leaves room for the other."
– Robert A. Heinlein
"Love gives naught but itself and takes naught but from itself, Love possesses not nor would it be possessed: For love is sufficient unto love."
– Kahlil Gibran
"Jealousy is inconsolable because it cannot know the beloved."
– Mason Cooley
"In jealousy there is more of self-love than love."
– François de La Rochefoucauld
"Come sleep with me: We won't make Love, Love will make us."
– Julio Cortázar
"I refused to believe that love could take any other form than mine: I measured love by the extent of my jealousy, and by that standard of course she could not love me at all."
– Graham Greene, The End of the Affair
"Surrounded by the flames of jealousy, the jealous one winds up, like the scorpion, turning the poisoned sting against himself."
– Friedrich Nietzsche, Thus Spoke Zarathustra
"I want
To do with you what spring does with the cherry trees."
– Pablo Neruda, Twenty Love Poems and a Song of Despair

Chilean poet Pablo Neruda
"It's no good pretending that any relationship has a future if your record collections disagree violently or if your favourite films wouldn't even speak to each other if they met at a party."
– Nick Hornby
"When we're incomplete, we're always searching for somebody to complete us. When, after a few years or a few months of a relationship, we find that we're still unfulfilled, we blame our partners and take up with somebody more promising. This can go on and on… until we admit that while a partner can add sweet dimensions to our lives, we, each of us, are responsible for our own fulfillment.
Nobody else can provide it for us, and to believe otherwise is to delude ourselves dangerously and to program for eventual failure every relationship we enter."
– Tom Robbins
"Jealousy in romance is like salt in food. A little can enhance the savour, but too much can spoil the pleasure and, under certain circumstances, can be life-threatening."
– Maya Angelou
"Think of love as a state of grace; not the means to anything but the alpha and omega, an end in itself."
– Gabriel Garcia Marquez, Love in the Time of Cholera
"Your task is not to seek for love, but merely to seek and find all the barriers within yourself that you have built against it."
– Rumi
"Jealousy is the jaundice of the soul."
– John Dryden
"But hurry, let's entwine ourselves as one, our mouth broken, our soul bitten by love, so time discovers us safely destroyed."
– Federico García Lorca
"You know that my love goes with you as your love stays with me,
It's just the way it changes, like the shoreline and the sea."
– Leonard Cohen, "Hey, That's No Way To Say Goodbye"
"Jealousy is one of the wickedest of all the passions. It is that which has been the most fruitful mother of tragedies, murders, and wars. But reprehensible though it is, jealousy is almost rather to be pitied than blamed–its first victims are those who harbour the feeling…
Jealousy, in spite of the mad frenzy of its most splendid displays, is a vice of weakness; it arises from a mind whose aspirations and desires are inferior to its accomplishments; it is the child of baulked vanity and failure of courage."
– Arthur Lynch, Moods of Life
"A tranquil heart gives life to the flesh, but envy makes the bones rot." – Proverbs 14:30

 
"Lovers don't finally meet somewhere. They're in each other all along."
– Rumi
"If our love is only a will to possess, it is not love."
– Hanh Nhat Thich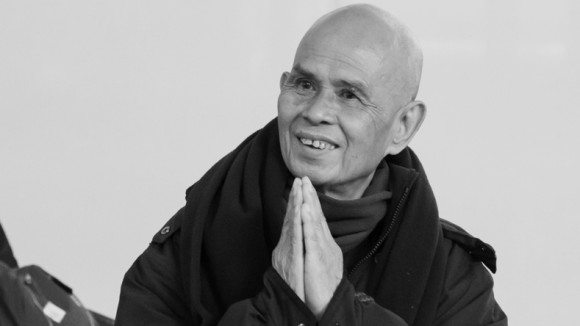 "She had never imagined that curiosity was one of the many masks of love."
– Gabriel Garcia Marquez, Love in the Time of Cholera
"Jealousy is not a barometer by which the depth of love can be read, it merely records the degree of the lover's insecurity."
– Margaret Mead
"The most painful thing is losing yourself in the process of loving someone too much, and forgetting that you are special too."
― Ernest Hemingway, Men Without Women
The real Ernest Hemingway never spoke the words in the video below, but I love this scene from "Midnight in Paris" in which "Hemingway" speaks of love, sex, and our fear of death and dying:
"I love you without knowing how, or when, or from where,
I love you simply, without problems or pride:
And, I love you in this way because I don't know any other way of loving."
– Pablo Neruda, One Hundred Love Sonnets
"Love has no other desire but to fulfill itself. To melt and be like a running brook that sings its melody to the night. To wake at dawn with a winged heart and give thanks for another day of loving. Don't force yourself into love, don't be possessive, for these are not the traits of love. Love is freedom."
– Kahlil Gibran
"Jealousy, that dragon which slays love under the pretence of keeping it alive." 
– Havelock Ellis
"Being deeply loved by someone gives you strength, while loving someone deeply gives you courage."
– Lao Tzu
"What sort of love is permeated by jealousy? You are jealous because you are unaware that everything you need is inside you."
– Peter Deunov
"Only someone who is ready for everything, who doesn't exclude any experience, even the most incomprehensible, will live the relationship with another person as something alive, and will himself sound the depths of his own being."
– Rainer Maria Rilke, Letters to a Young Poet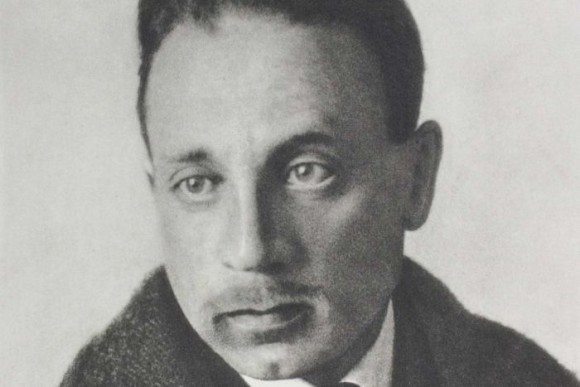 "Jealousy is never satisfied with anything short of an omniscience that would detect the subtlest fold of the heart."
– George Eliot
"For God's sake, let's take the word 'possess' and put a brick round its neck and drown it … We can't possess one another. We can only give and hazard all we have."
– Dorothy L. Sayers
"A heavy burden lifted from my soul,
I heard that love was out of my control."
– Leonard Cohen, Stranger Music: Selected Poems and Songs
"Through my love for you, I want to express my love for the whole cosmos, the whole of humanity, and all beings. By living with you, I want to learn to love everyone and all species. If I succeed in loving you, I will be able to love everyone and all species on Earth… This is the real message of love."
– Hanh Nhat Thich, Teachings on Love
And finally, esteemed British philosopher Paul McCartney (along with the rest of the Beatles) with some of wisest words ever spoken–or, in this case, sung–about love: